Remodeling Vancouver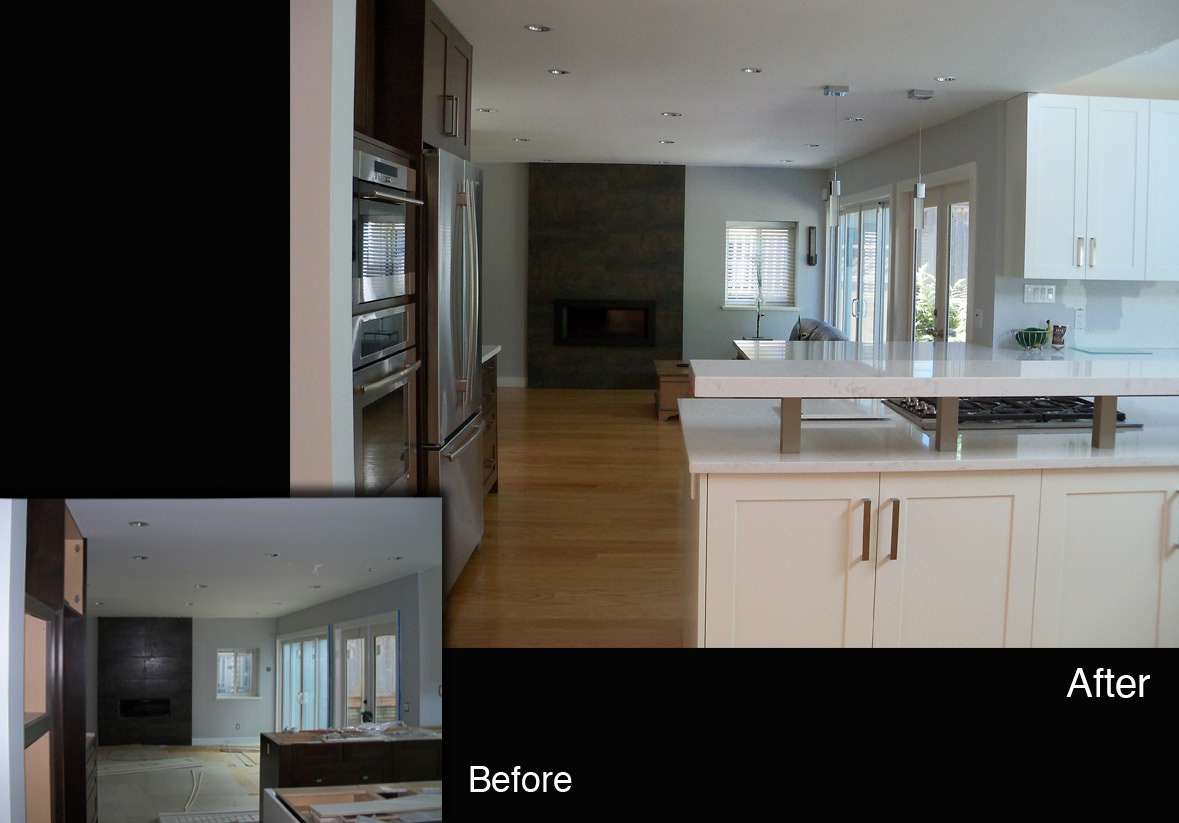 Imagine having a completely new kitchen fully equipped with most of the modern innovations for improving your living standards. We have been remodeling Vancouver homes for many years and we are here to assist you with your particular needs in home remodeling. Our professional craftsmen provide you with the best services all over Vancouver and its neighborhoods. Being a home improvement company, we pay special attention to painting and remodeling of residential as well as commercial property in Vancouver.
REFLECTIONS Painting and Remodeling is working in the practical field for the past two decades and have gathered enough exposure renovate and enhance various structures. We have a very competent and professional team of workers for remodeling residential and commercial buildings in Vancouver. To bring out the best in remodeling, our team of experts works closely with every minor requirement of our client.
You may see our client's testimonials to learn about our credibility by seeing their appreciation toward our work. Our professionalism and friendly behavior of our clients is illustrated in the testimonials provided. It's our great honor of serving our clients more than once. The dedicated and tireless remodeling services in Vancouver always give us rework and referrals from our client that's why we never deliver poor work.
In our goal for Remodeling Vancouver, one of our key strengths is remodeling kitchens and bathrooms of a house or any commercial building (factory, office, shop, showroom etc.). When a client decides to update their kitchen, we'll do our best to accomplish their vision within their provided budget. Are you planning remodeling for your home in Vancouver but unfamiliar with prevailing trends? Consult the team of REFLECTIONS Painting and Remodeling. We have been assisting people for the past many years with expert knowledge of remodeling and home enhancement.
When it comes to remodeling homes and offices Vancouver, our highly qualified professionals know how to implement either minor or major modifications to your existing space. They formulate layouts and have ongoing discussions in a friendly manner to keep you at ease and updated with the progress of the project. We are always open to and encourage input from our clients.
There are numerous ways of remodeling a kitchen or a bath but only an experienced renovator can understand your requirements and work accordingly. We offer you expert remodeling in Vancouver and advice you to avoid the inexperienced personnel. Don't ruin your precious time and money in the hands of incompetent workers.
For more information, you may call us at 604-657-2771
We also offer a free estimate, so call us not and get an idea how much remodeling in Vancouver may cost you.
Check our Laminate Flooring services